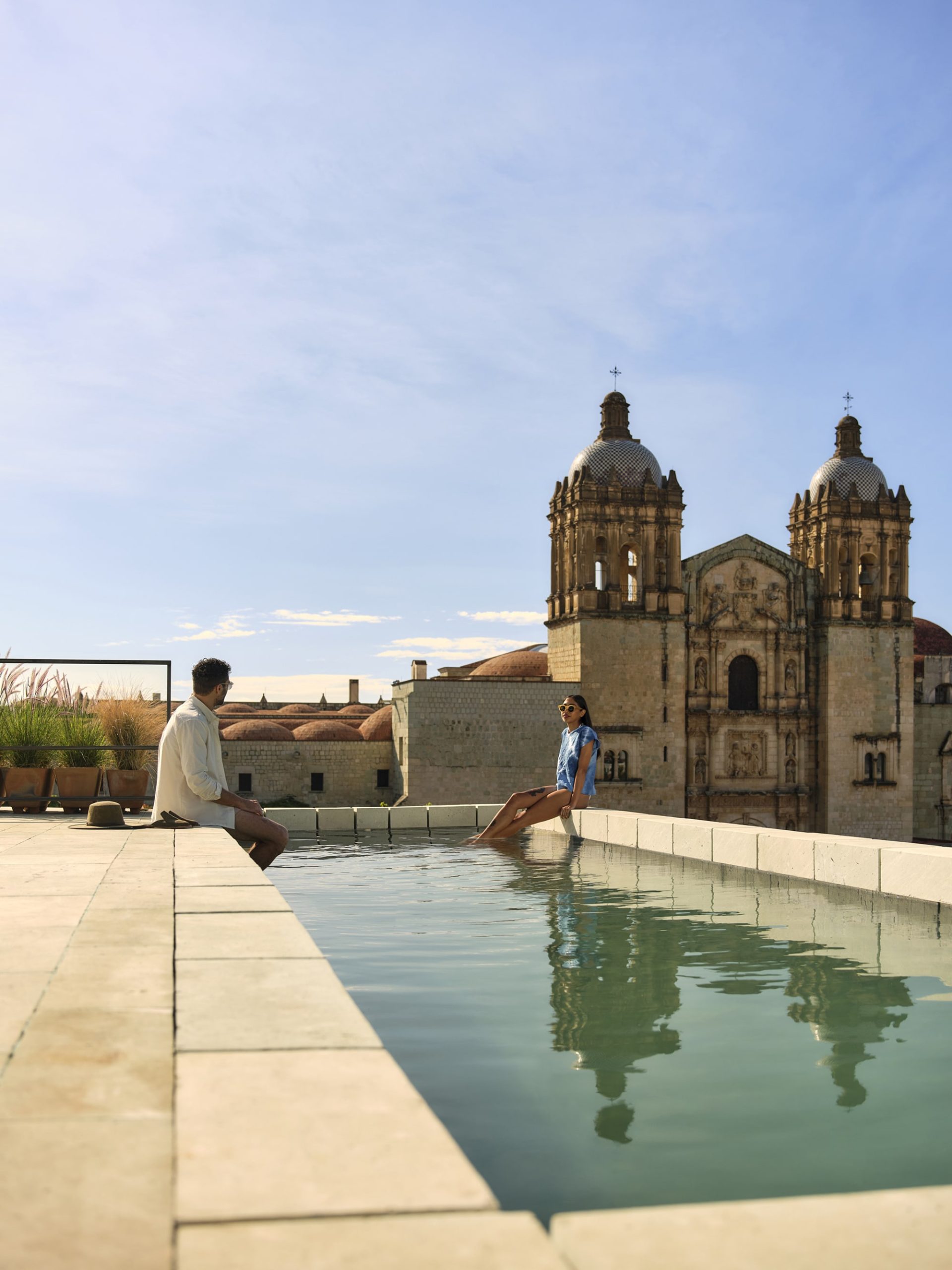 Otro Oaxaca immerses travelers within Oaxaca through another lens, one that is undeniably, authentically local.
Sited directly across from the Church of Santo Domingo de Guzman and its pedestrian-only plaza, the hotel appears unassuming from the street. But behind its historic façade is a contemporary compound that extends the vibrancy of the public square through a series of picturesque courtyards, a lively roof terrace, and cultural spaces.
ARCHITECTURE Joâo Boto Caeiro – ROOTSTUDIO
Interiors Grupo Habita – Carlos Couturier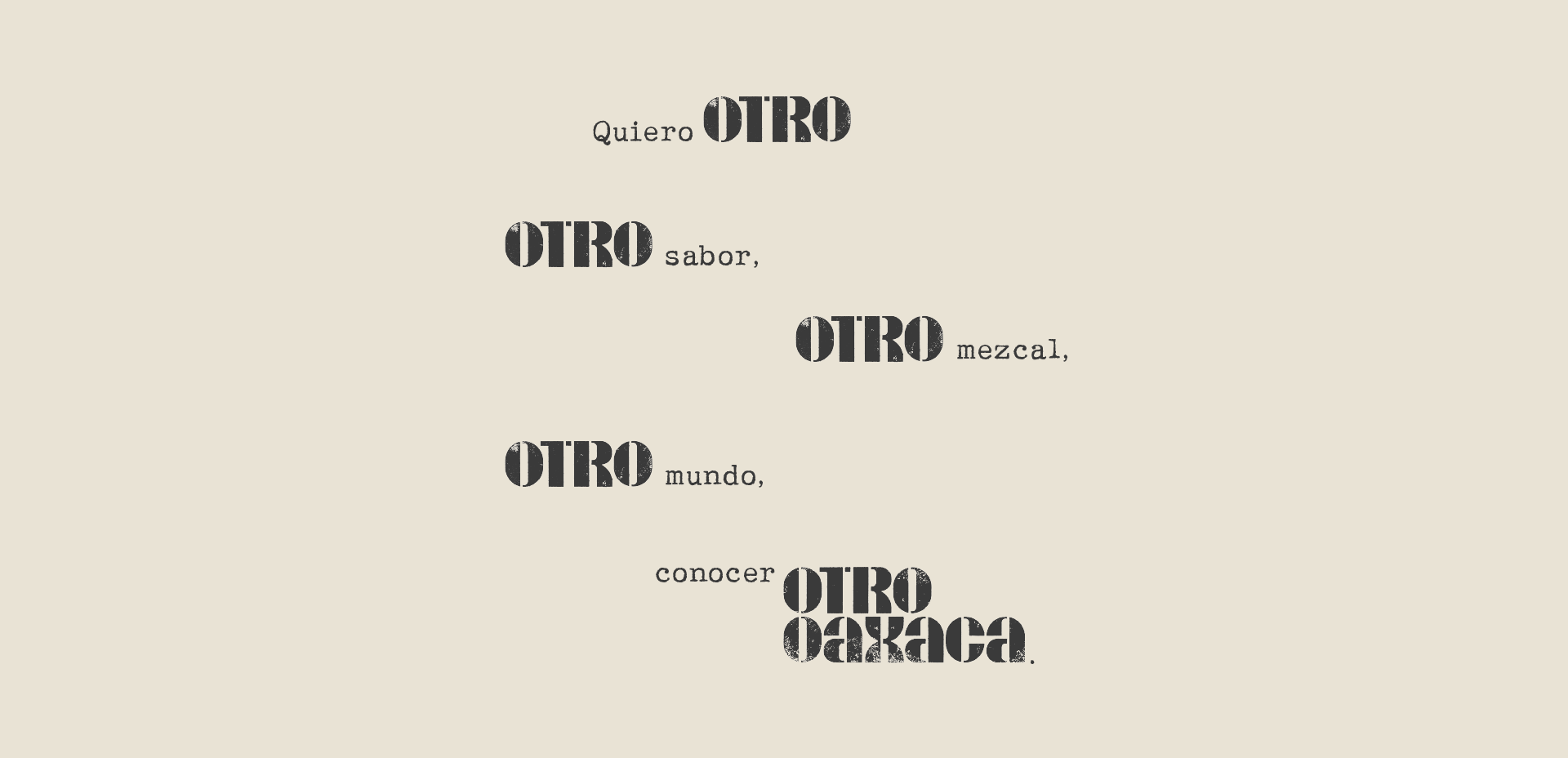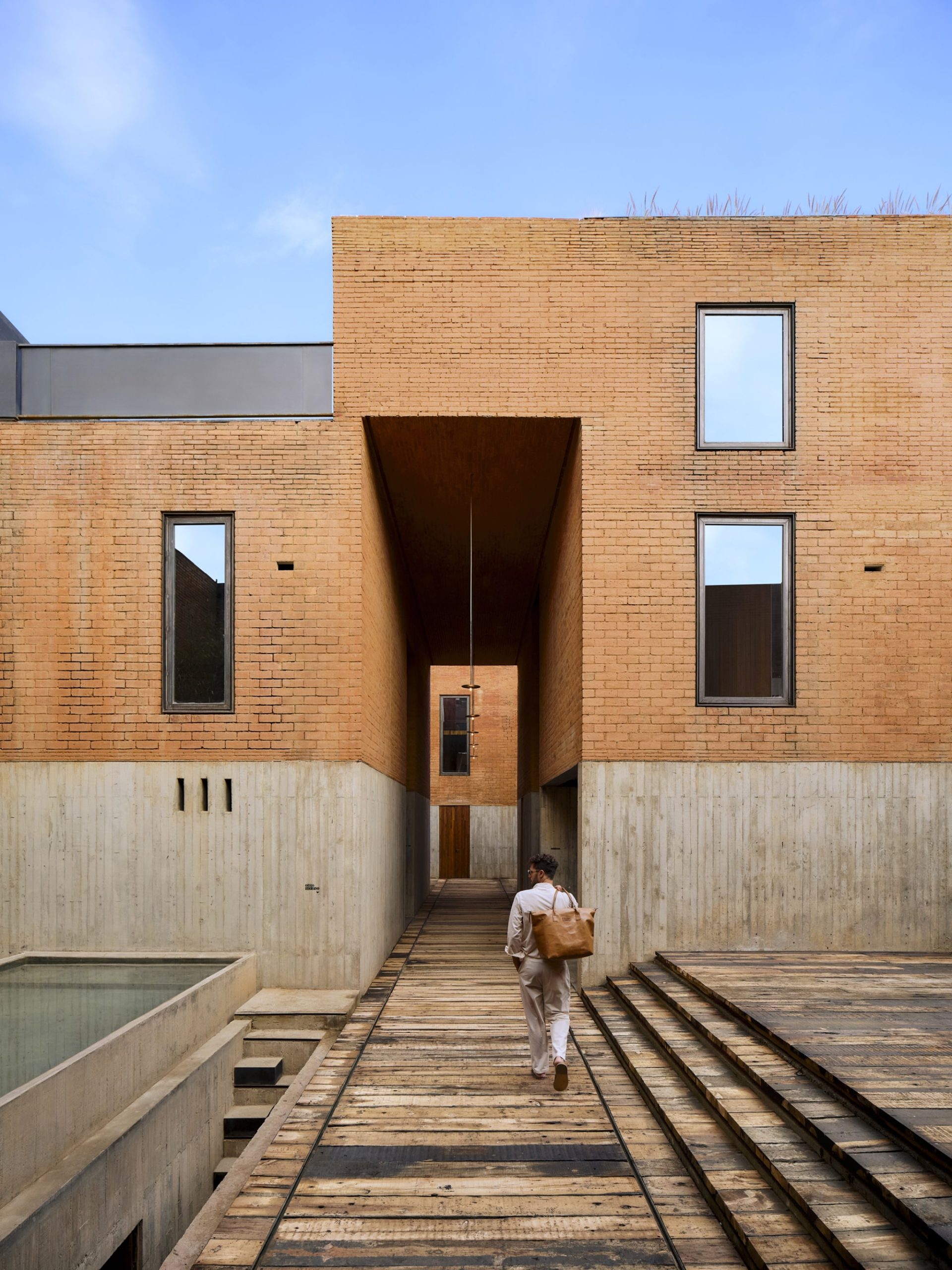 Otro Oaxaca's building was designed by the team of local architects at RootStudio, led by João Boto Caeiro, a key figure in the city's creative community and catalyst behind the hotel's personality. The floor plan takes inspiration from the nearby UNESCO World Heritage Site of Mitla, with a cross-shaped walkway at the heart of the design. Meanwhile, its principal materials reference those of Santo Domingo, with brick walls and a limestone rooftop terrace. These unpolished materials are complemented by raw concrete and reclaimed wood, reflecting the textured surfaces typical of Oaxacan architecture.
Floating stairways and flickering shadow play define open-air spaces, while the interiors, designed by Carlos Couturier, showcase the craftsmanship of the region. Everything from the furniture to the linens was specifically designed for Otro Oaxaca and handcrafted by local artisans using regionally sourced materials, creating a utilitarian yet sophisticated ambiance.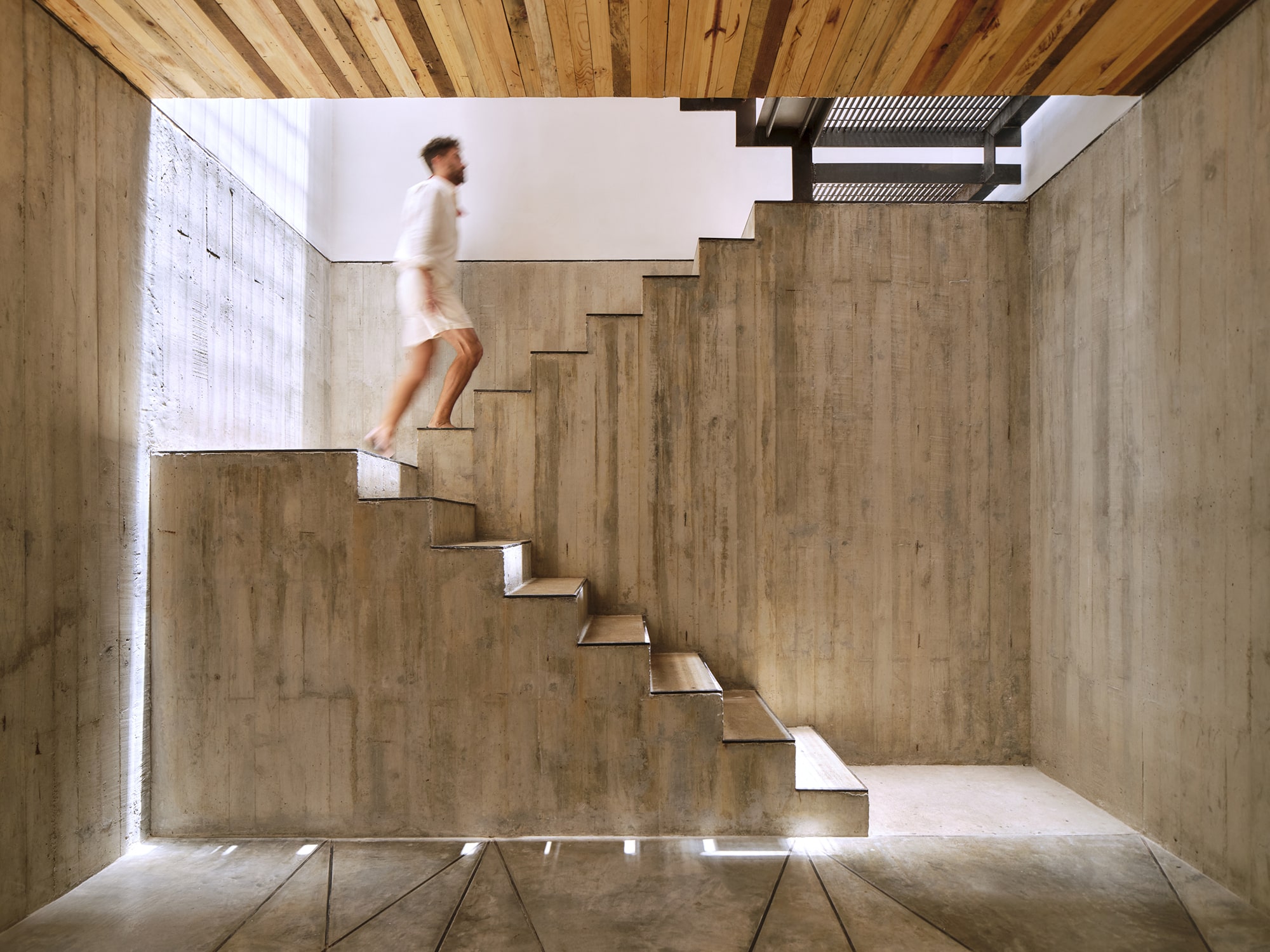 The vibrancy found throughout communal spaces is juxtaposed in the 16 guest accommodations, where a sense of serenity is established through elegant simplicity.
The interiors were designed by Grupo Habita's Carlos Couturier and Architect João Boto Cairo and feature custom furniture handmade by local artisans. Concrete interiors are complimented with woods, suede, resin, and metal finishes adapted to each individual room.
Four different room types include:
The hotel's restaurant offers a peaceful and relaxing ambiance with soft lighting under the shade of trees. Chef Saúl Carranza has been working with us at Grupo Habita for over a decade. His menu at the restaurant is certain to surprise diners in the best possible way.
With less focus on tradition and more emphasis on flavor, freshness, and unexpected textures, his signature dishes, all created with local ingredients, can be enjoyed on the ground-floor patio as well as at the large communal table on the roof, where Saul and his team cook on an open grill.
OTRO Mundo
Below our ground-level patio, guests can experience a truly unique Otro SPA, where massages, aromatherapy, and other indigenous treatments are on offer alongside a heated 20ft ø plunge pool, lit naturally by an overhead porthole.
Rooftop
On the hotel's rooftop, you'll enjoy a panoramic view of Oaxaca City – Here, the magical and colorful sunsets reflect on the stone facade of the Ex Convento de Santo Domingo. The endemic green limestone floors contrast with the solid brick, and recall the original walls at Santo Domingo – complimented by an array of flora, the terrace feels calm and peaceful given it's city-center location. A 30ft pool that runs down the center of the retreat offers guests the opportunity to swim freely directly opposite the Santo Domingo church . Otro Bar offers some of the best mezcal cocktails in the city. The drinks selection combines Grupo Habita favourites with seasonal mixes to keep our regulars surprised.
Communal Table
The experience on the rooftop is complemented by a large communal table and a menu focused on products cooked over charcoal. The space, dedicated for 24 people, offers a shared local gastronomic experience with views towards the Ex Convento de Santo Domingo.
BUNKER
Located beside our ground-level patio is a hybrid space that guests can use for co-working, reading or meetings. This room is also used for film screenings, live music and local cultural events.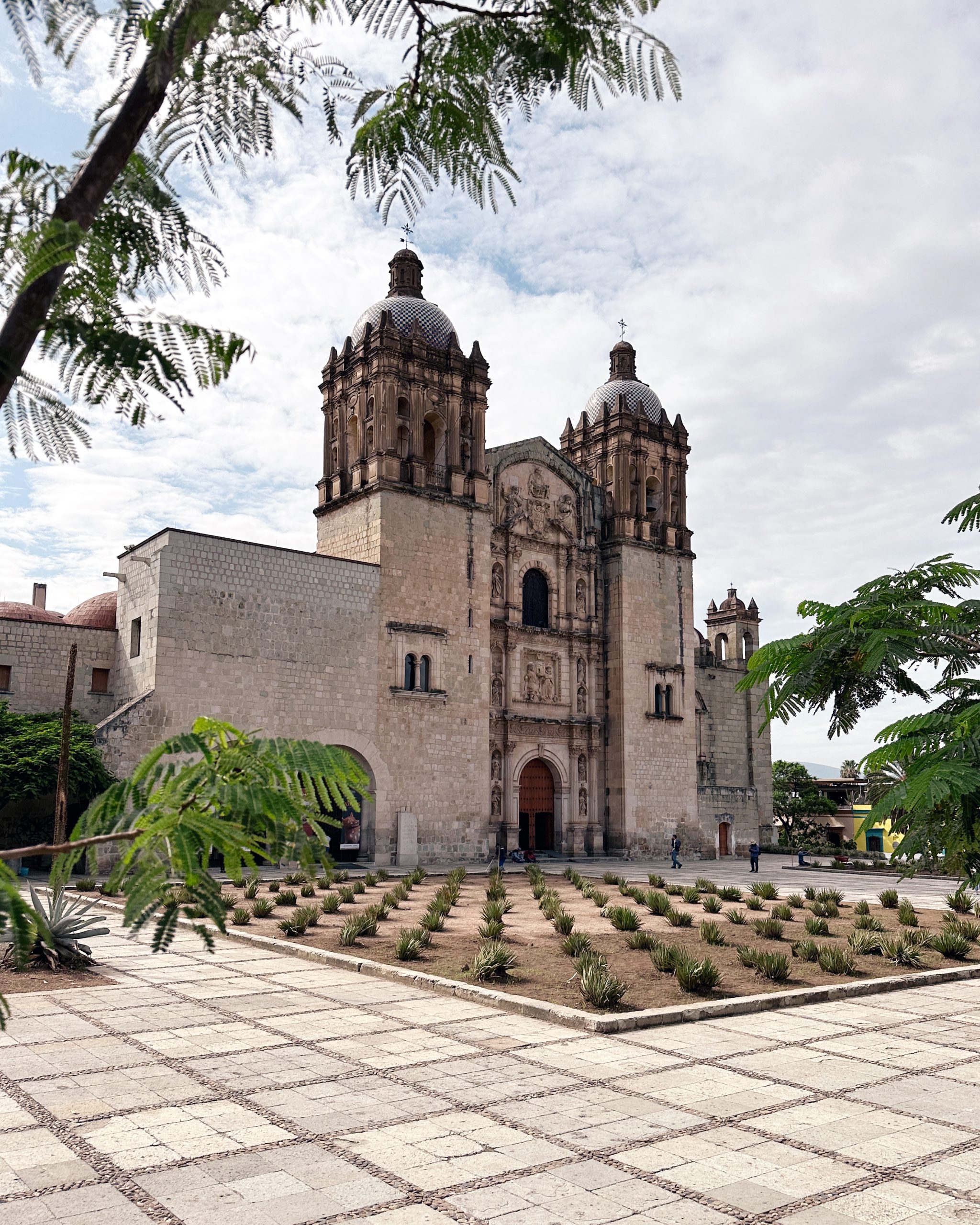 Oaxaca City is a city in southern Mexico, known for its traditional arts and crafts, such as pottery, weaving, and wood-carving. Its world-famous cuisine is characterized by its use of local ingredients and indigenous flavors.
The city has a rich history, dating back to pre-Hispanic times, and is close to important archaeological sites such as Monte Albán and Mitla. Its colonial architecture, including many beautifully preserved buildings from the 16th and 17th centuries, adds to its charm and attracts many visitors.
Calle Macedonio Alcalá 505
Centro, Oaxaca, Oax.
México 68000
otrooaxaca.com
[email protected]
+52 951 689 0700